Before it developed into a residential suburb in the late 1950s, Kifissia was the summer retreat of politicians and wealthy Athenians. Although far from the seaside, Kifissia was a green oasis where many well-to-do-locals owned holiday homes. Luxury hotels were erected for those who couldn't afford their own mansion. During World War II, the RAF set up shop in the historic Cecil Hotel (sadly no longer in operation). You might still find an elderly local who remembers forcibly housing a soldier during the German occupation of Athens.
Today, Kifissia is home to lots of expats. The temperature in this leafy neighbourhood is always cooler than the city centre, the abundance of oxygen noticeable. The restaurant scene is thriving and yes, there's shopping aplenty. While high end labels abound, this is a good place to look for up-and-coming Greek designers, too. Classy hotels dot the corners of Kifissia, for those looking to stay away from the city centre
Hang out in Kefalari Square
A pleasant walk up Kolokotroni Street leads you to Kefalari. (Fun fact: the trees on Kolokotroni used to be covered in chewed gum that kids would stick on the stumps. They became known as the gum trees.) There you will find a small park, restaurants and cafes for people-watching, and a man selling helium balloons from a massive bouquet on strings. On a Saturday evening, you're likely to be a spectator at a Greek Orthodox wedding at the large church on the square.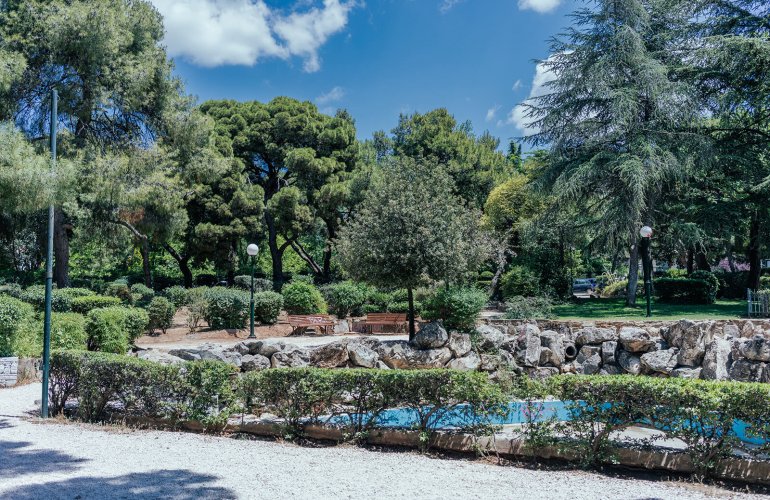 Have a merengue at Varsos
Or any other sweet that's on the menu. This atmospheric pastry shop slash café slash local institution has been around since 1892. It's the place where kids come to hang out when skipping school, where old men nurse Greek coffees for hours, where working mums come to pick up birthday cakes, as old-school waiters swerve through the crowds with trays full of traditional sweets, juices and beers. Anyone who has lived in the area for more than a decade knows that before the age of cell phones, the answer to "where should we meet" was always, obviously, "Varsos."
Ride in a horse-drawn carriage
Before Kifissia was absorbed into the ever-expanding city, Athenians would ride the electric railway to its terminus, to stroll the tree-lined streets and watch the world go by in the many neighbourhood cafes. This weekend tradition is still popular among Athenian teens. One thing that's remained unchanged are horse and carriages for leisurely sightseeing. You can hail one from the corner of Levidou and Kolokotroni Streets where the horses hang out, munching hay bags. (Saturdays and Sundays only). 
"One thing that's remained unchanged are horse and carriages for leisurely sightseeing."
Visit the Goulandris Natural History Museum
While the triceratops is by far the kids' favourite, there are plenty of other stuffed beasts and fossils to ogle at this well-run but surprisingly under-explored museum. Every -ology is covered here, from marine biology to botany, zoology, geology, paleontology and entomology. There's a great, kid-friendly garden café, with a tree-lined terrace and a pond full of fish. Just check the opening hours before you set off, as it closes early.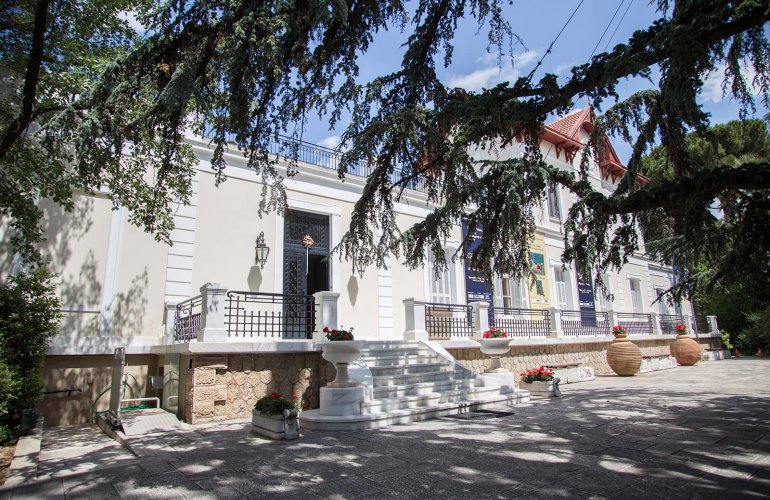 Smell the Roses
Every May there's a popular flower show in Alsos Kifisias, the park opposite the train station. Launched in 1934, the flower show shut down during World War II and the Civil War, reopened in 1956, and has continued to bloom ever since. Back in the day it wasn't all about flowers; artichokes, cherries, and strawberries were also sold. Gardeners who grew fruit and vegetables in the nearby estates would flock to the market. Today it's mostly florists, horticulturalists, and anyone with a green thumb.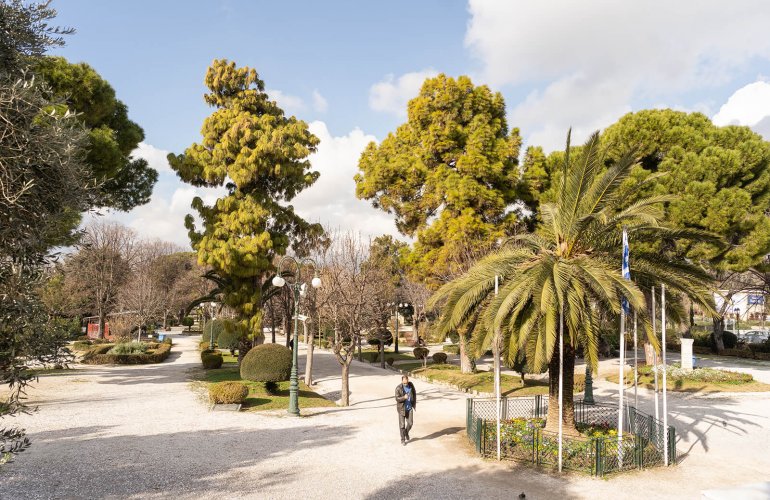 Take a stroll around Alonia
Peek over the fences of the overgrown cottages and old arhontika (mansions) in Alonia, the oldest and most authentic part of Kifissia. It's a good place to wander without a plan, exploring the meandering streets, old-school stores, traditional tavernas and bakeries. Look out for the herb and spice shops on Agiou Tryfonos Street. Every Wednesday morning, one of the largest farmers' markets in the city starts at the top of this street. The fragrant, colourful stalls spread out along the cemetery walls. Besides your usual seasonal produce and hurly-burly vendors, you'll find anything from cheap clothes to just-grilled souvlaki to Russian icons. 
 
"The fragrant, colourful stalls spread out along the cemetery walls."
Unleash your appetite at Different Beast
Brunch killed all other meals and crowned itself king at this fashionable café. Wood and stone rule the vintage design and the vibe is distinctly hipster, right down to matcha chai latte and the inevitable avocado toast. Try the Dutch Baby pancakes  with fruit, cinnamon, almonds and creme fraiche, or go for the fried eggs with avocado and bacon on a slice of sourdough. There are plenty of veggie and vegan options to choose from. And if you don't make it here for brunch, don't stress —they're open for breakfast, lunch and dinner as well.
Do Some Shopping
For the kids, of course. Love & Light, just a few steps opposite Different Beast, carries cute, affordable, stylish clothes for tots aged 0-10. And since you're there, check out the Bleeker & Love bags. They come in different sizes, multitudes of colourful designs and are great for anything from carrying your sunscreen to the beach to dangling from your wrist on a night out.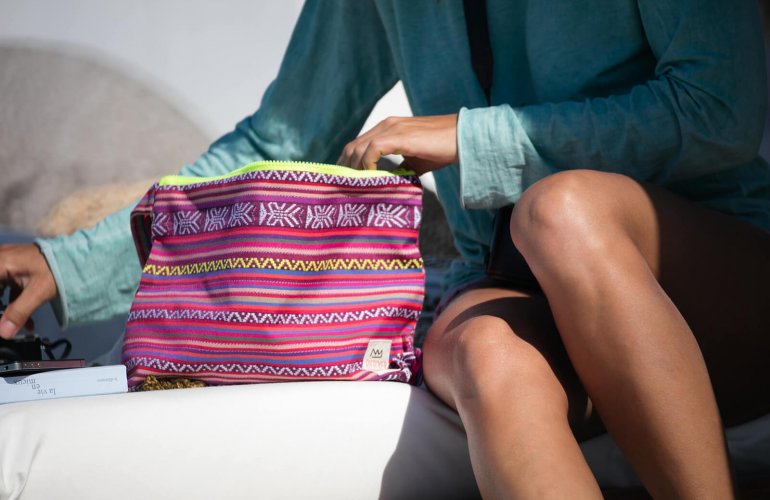 Catch an Outdoor Movie
There are two, equally lovely open-air cinemas in Kifissia. The Bomboniera, which has been open since 1918, and Chloe, which is like watching a movie in a secret garden. Both screen a mix of new releases and old classics during the summer months (usually late May to early October, depending on the weather). Grab a hot dog and a beer and you'll feel like you've returned to the golden age of Hollywood. 
"Open air cinema Bomboniera has been open since 1918, and at Chloe, it's like watching a movie in a secret garden."