LGBT+ Hotspots in Athens
The Athens LGBT+ clubbing scene is concentrated in the area of Gazi. Here you'll find somewhere for every taste and inclination, from underground trance clubs to bear bars, cruisy saunas or cheeky drag extravaganzas. The cafés on Gazi square (around the Keramikos metro station) also tend to be gay-friendly and are open all day long. Not far from Gazi is the neighbourhood of Metaxourgio, which also has some gay-friendly places to eat and drink but less of a clubbing vibe. The hip area of Ano Petralona compensates for its lack of dance clubs with tasteful restaurants and bars, and is also a popular option for drinks before heading into Gazi to party. The charming Platia Agias Irinis, a square near Monastiraki, is a great spot for a relaxed coffee break or lunch, but is also a favourite haunt for local gay men and women. Hanging out along Archelaou Street in Pangrati can lead to some interesting acquaintances with locals. In the summer, the coves near Vouliagmeni, on the Athens Riviera, called Limanakia welcome nudists of any sexual preference, but they're also a popular cruising spot for gay men. (It's not an organised beach, so bring water and snacks with you.)  
LGBT+ Bars and Restaurants in Athens
Greeks like to go out late, so all the serious drinking and dancing in Athens begins after midnight. While you're waiting for the clubs to open and the crowds to gather, there are many places to warm up for the night ahead. Rooster is a gay-friendly, all-day café with tables out on buzzing Agias Irinis square. Alternatively, have dinner and drinks at Myrovolos, a laid-back bar and restaurant in Metaxourgio that's particularly popular with women. In the summer, tables are brought out onto the square, a lovely urban setting for an evening out. If you're dining with friends, the mixed grill is a favourite. Beaver is a cosy café and bar in Gazi managed by a women's collective. The space has a very casual, DIY feel with an alternative crowd and can get loud after hours.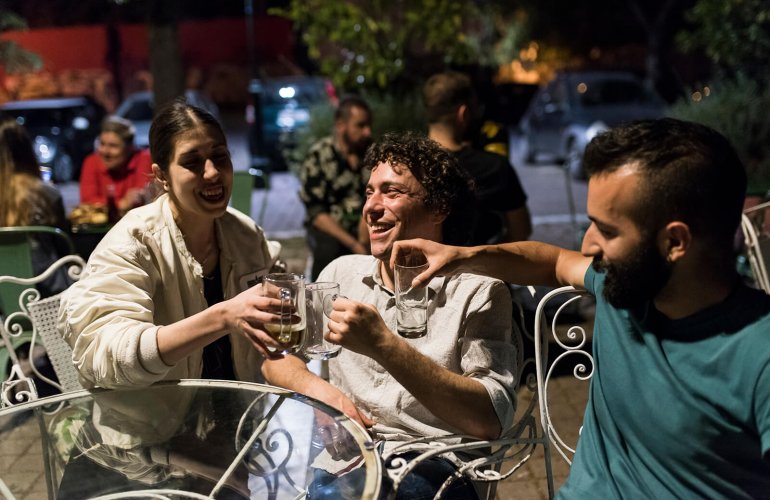 LGBT+ Nightclubs in Athens
Around midnight, it's time to hit the clubs. The absolute staple of Athenian gay clubbing is Sodade2, but you might have to be patient on busy nights because the space is rather small and there are often queues outside. There's one stage at the front with mainstream pop music and a second stage at the back with trance music. A relatively new arrival to the Gazi scene is BEqueer, which offers a more inclusive and alternative clubbing experience and also presents some of the most radical drag shows in town. Shamone is another popular club that presents drag shows and comedy. The crowd is sophisticated and over 30, and there's a lounge area outside in the summer.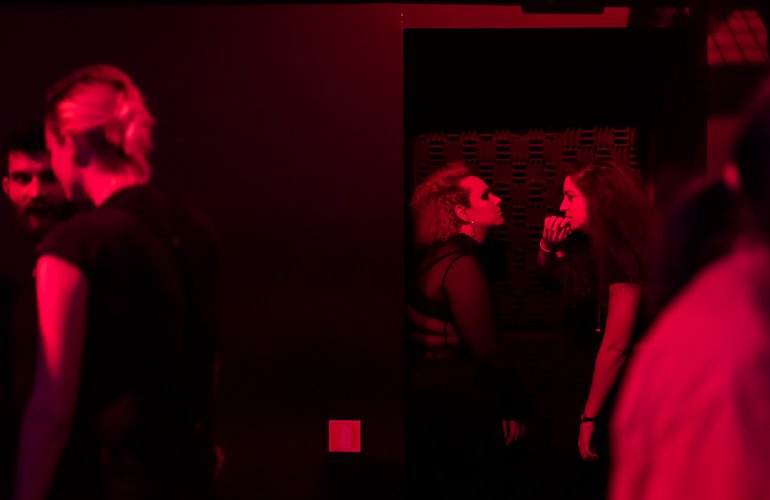 A more mainstream clubbing experience awaits at S-Cape where the faces are much younger and the music sways from pop to Greek hits, whereas Noiz attracts mostly women and a diverse roster of DJs. Enodia Bar plays mostly Greek music and also has a small garden for the summer. Bears and chasers have their own dedicated haunt in Gazi at Big Bar. 
Outside of Gazi you'll find few LGBT+ clubs, except for Koukles, which is run by trans women and is famous for its live show. In fact, Koukles is such a big part of the local LGBT+ culture that no one should leave Athens without paying a visit. Bizzar Club, not far from Victoria Square, is a relative newcomer on the Athens gay scene. The playlist is all about Greek pop with an oriental twist. The club also organises live music shows with local singers, but the experience might not be for everyone. The gay-friendly Cantina Social in Psirri is a hidden gem that should be part of your night walk whether there's a party there that evening or not.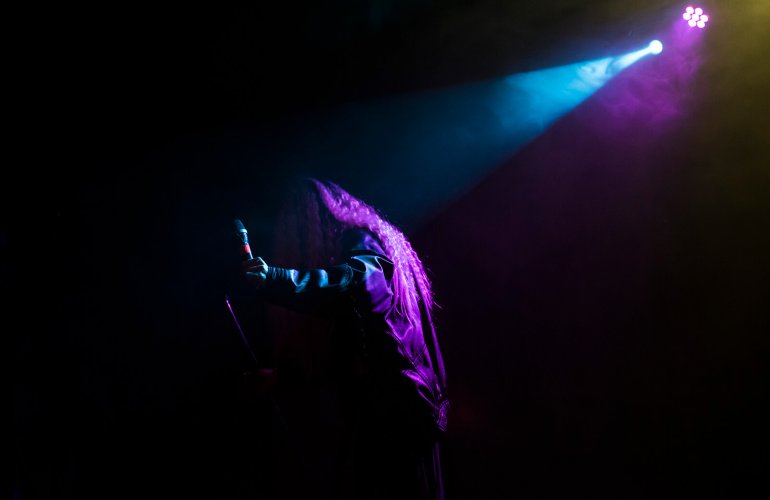 Gay Saunas in Athens
There are two gay saunas in Athens, and a more traditional hammam. Alexander Sauna is in the heart of the gay club area, Gazi. It's a four-storey cruising playground with many public areas, private cabins and a large darkroom. Conveniently located in Monastiraki, Flex Sauna has more of a gym-jock vibe and spans four storeys of playrooms plus a rooftop lounge. Ira Baths is a more discreet cruising spot that was first established as a typical Turkish hammam. It's open only during the daytime and the crowd is mostly men over 30.