Rows of chairs with little tables in between. A bougainvillea-framed screen. The chirp of cicadas and the heady fragrance of honeysuckle and jasmine mingling with hot, buttered popcorn. Welcome to therina sinema (open-air cinemas)—one of the most atmospheric rituals of an Athenian summer. It's not the movie that takes top billing; it's the experience.
Cinema arrived in Greece in 1896. In the summer of 1900, in the crowded cafés of Syntagma square, films were projected outdoors for the first time by the so-called provolatzides, who unfolded big pieces of cloth to screen movies in popular areas of the city. Shortly afterwards, the first official open-air cinemas started popping up, with free entrance at first. They became so popular that by the 1960s over 500 cinemas were operating in Attica. 
Today, there are 65 outdoor cinemas in Athens. Some are municipal, some private; some are hidden in parks, others are by the sea or in forgotten courtyards between apartment blocks. 
Dexameni, Cine Paris, Vox, and more—here are eight of the capital's most historic open-air cinemas, each with its own mood and personality.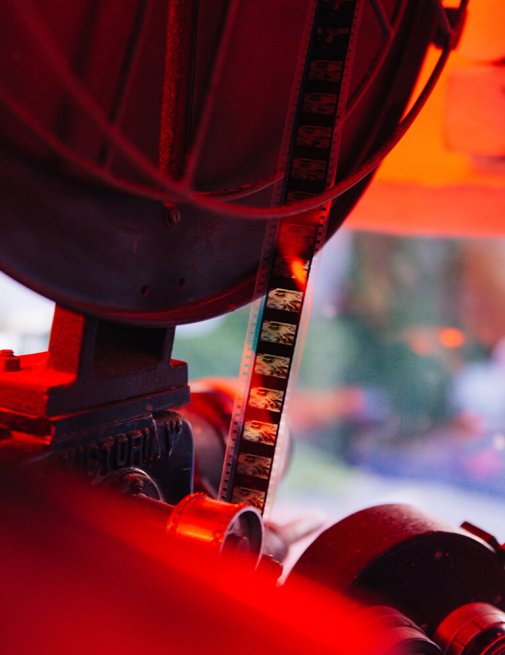 Aegli
Open since: Athens' oldest (and perhaps best-loved) open-air cinema opened in 1903 in the garden of stately Zappeion Hall, next to the former palace and royal gardens (now the Parliament and National Garden).
Why go: With its verdant setting, Aegli is regarded by many as one of Europe's most beautiful open-air picture houses. The cafe offers superior snacks, such as souvlaki skewers and burgers. 
Top tip: Roll out the red carpet for romantic date. Book a private screening on the veranda of Cine Aegli (for up to 8 people, at an extra charge) — with the option of a private dinner prepared by the chef at elegant Aegli restaurant next door.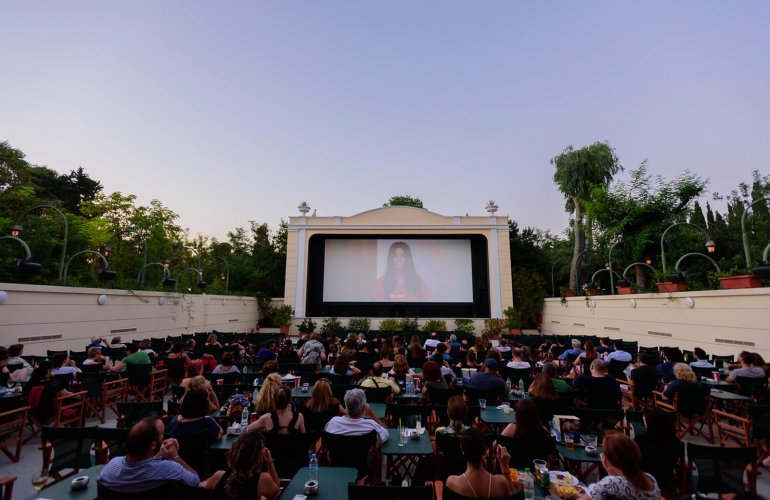 Cine Dexameni
Open since: Dexameni opened in 1905, right on the roof of the Roman Hadrian's Aqueduct and water tank (dexameni means cistern in Greek). The cistern supplied Athenians with water until about the mid 20th century. It operated as a cinema until 1909, when it was used as a stage for traditional shadow-puppet theatre, reverting to a cinema in 1991.
Why go: Cool, green Dexameni square has a laidback island vibe. After the movie, join the locals for an ouzo, coffee or meze at popular Dexameni café under the trees. 
Top tip: On Wednesdays, Dexameni offers two tickets for the price of one.
Cine Paris
Open since: Cine Paris has a chequered past. First opened in Plaka in 1920 by a Greek hairdresser who had fallen in love with the city of Paris, the picture house moved to its current location on Kidathineon Street—only to shut a few years later due to financial difficulties. In 1986, the kiosk owner across the street bought and reopened it.
Why go: Your attention will be deliciously divided between what's on the screen and the magnificent Acropolis view visible from the terrace. The bar stocks a great range of whiskeys and warm cheese pies. 
Top tip: Don't miss the shop selling retro film posters, next to the ticket booth.
Cine Paris will re-open in summer 2023
Cine Thision
Open since: Sitting pretty on Apostolou Pavlou, the pedestrian street that meanders around the Acropolis hill, Cine Thision has been operating since 1935.
Why go: Another contender for the world's most beautiful open-air cinema. Enjoy the glorious view of the illuminated Acropolis and the film of your choice with one of the snack bar's unusual delicacies. We recommend thinly sliced bottarga with a glass of organic wine. 
Top tip: The ice-cold sour-cherry drink (vyssinada) is amazingly refreshing, as is the home-made sour cherry preserve drizzled on ice cream.
Zefyros
Open since: Zefyros began life in 1932, hosting Greek shadow-puppet and varieté theatre. It closed in the early 1970s owing to financial hardships, but in 1988, re-opened in its current guise in hip Petralona.
Why go: To see documentaries, old classics, experimental and independent films that preserve the "old Athens vibe". (Note that foreign language films have Greek subtitles.)
Top tip: Zephyros is a favourite hang-out for Petralona's bohemian set—and the neighbourhood cats who stroll proprietarily around the pebbly courtyard.
Vox
Open since: Across the street from the historic Blue Condominium in edgy Exarchia, this outdoor cinema opened in 1938.
Why go: Vox may not be the fairest of them all—but it has a great backstory. The Blue Condominium is a 1930's apartment block, admired by the modernist architect Le Corbusier. Its initial dark blue colour (now sadly it is painted white) was chosen by Spyros Papaloukas, a renowned Greek artist of the day. Past residents include many famous politicians, artists and intellectuals. 
Top tip: The cinema terrace overlooks the 24-hour hustle of Exarchia square—great for people-watching if you find yourself bewildered by the arthouse films (in various languages) that Vox specialises in. 
Boboniera
Open since: Nostalgic Boboniera opened in 1918 in the tree-lined suburb of Kifissia.
Why go: For an escape from the city-centre on sultry summer nights, when you can enjoy Kifissia's cooler climes and experience one of Greece's oldest—and unluckiest—cinemas. It was twice destroyed in fire, once in 1925 and again in 1928, but was refurbished both times. You can order pizza, too. 
Top tip: Boboniera has been declared a protected landmark, but was upgraded recently and the screen and sound quality is superb.
"Boboniera has been declared a protected landmark, but was upgraded recently and the screen and sound quality is superb."
Cine Flisvos
Open since: 2003; this is one of the newest open-air cinemas in Athens.  
Why go: For an outdoor cinema experience by the sea, that's still comfortably close to the city-centre. Located in the Flisvos Marina Park in Palio Faliro, about a 15-minute drive from downtown Athens (or a pleasant 20-minute tram ride from Neos Kosmos), this 500-seat venue lets you enjoy the Athenian sea breeze while watching the latest blockbuster.  
Top tip: Forget popcorn: here, you can munch on tasty meatballs, kalamaki (pork skewers) and loukoumades, fluffy little doughnuts served with a scoop of ice-cream.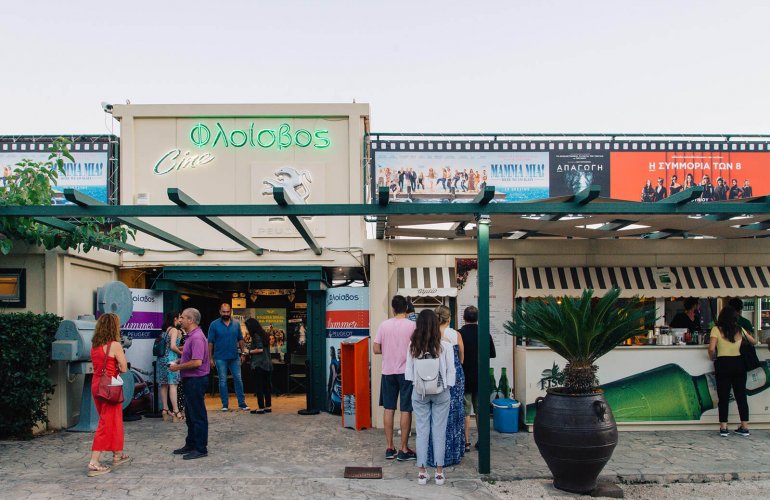 Factbox
Summer cinemas are open between May and late September (depending on the weather).
Most cinemas offer two screenings per night, one around 21:00, after sunset, and the second, around 23:00.
Films in Greece are never dubbed (with the exception of children's films).
Smoking is usually allowed.