While we're all about the big museums and historical sites in Athens, we also love to go off the beaten path and find something a little unusual. Fortunately, there are plenty of options. If you're a jewellery lover, you can't miss the Ilias Lalaounis Jewellery Museum. To learn more about musical instruments in  Greece, including the bouzouki, you can head to the Museum of Greek Folk Musical Instruments. And to get a better understanding of modern Greece's political history, try the Political Exile Museum. For more on these unusual spots and to catch a few more, check out our guide below.
Museum of Greek Folk Musical Instruments
Music has shaped Greece's cultural heritage almost as much as marble. This melodic museum contains about half of the 1200 musical instruments amassed over decades by its founder, Fivos Anoyanakis. They're tucked away in a glorious mansion in Plaka's backstreets, with a garden inhabited by two colossal tortoises. Inside, you'll find unexpected additions like the semantron, a long plank accompanied by wooden hammers or bells to call monks to prayer. By pressing a button, you can hear the instruments played through headphones. Upstairs is Greece's most famous instrument: the bouzouki, which played a starring role in the works of legendary composers Mikis Theodorakis and Vassilis Tsitsanis. The bouzouki still thrills modern-day audiences at the city's many rebetiko joints, usually accompanied by amplified beats, trays of gardenias to fling in appreciation at the players and singers, and copious amounts of whisky.
Ilias Lalaounis Jewellery Museum
The perfect museum for those who prefer their history lessons to sparkle. In a handsome building that once served as the workshop of Ilias Lalaounis, Greek jeweller to the stars, this museum tells the story of adornment through the ages. The glittering collections are based on motifs and artefacts from the Stone Age, the Minoan civilisation and Byzantium, all the way to the 20th century. The most eye-catching items are the massive gold pieces, almost like armour, displayed on life-sized mannequins: huge circular plates dripping with gold discs, and a thick serpent twined from neck to breast. But it's in the foyer that you'll find this museum's rarest showing: a fully functioning artists' studio, where resident goldsmiths and silversmiths follow traditional techniques, including Lalaounis' trademark practices of hand-hammering, hand-weaving, filigree 'embroidery' and granulation.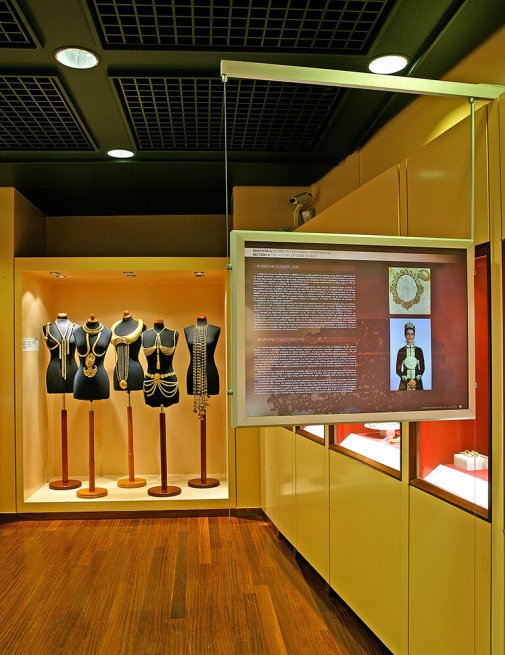 Bath House of the Winds
Once upon a time, a visit to the hammam was like spending a couple of hours on social media catching up on all the gossip. So how fitting that a tour of Athens' only surviving public baths (dating from the time of Ottoman rule) is led by a digital app that immerses you in the sounds and rituals of this once bustling bath-house. You'll hear the merry chat, laughter and live music that once played in the galleried changing rooms, as bathers stripped off to towels and clogs. Follow in their footsteps into the snug tepidarium, where warm temperatures gently prepared pores for the beauty treatments ahead in the caldarium - a steamy chamber heated by underground cisterns (still visible in places). Here, attendants would rub, scrub, exfoliate, sluice, shave and apply henna to bathers. Though the tradition of communal bathing has been recorded since the 5th century BC in Athens, this particular hammam was first mentioned in 1677 as the Hammam of Abid Efendi. In the late 19th century, separate quarters for men and women were added. The bath-house functioned until 1956, then lay empty for three decades before it was restored and reopened as a museum.
"Here, attendants would rub, scrub, exfoliate, sluice, shave and apply henna to bathers."
Hellenic Motor Museum
Not renowned for its automotive tradition, Greece might seem an odd place for a motor museum. But there are many super-car collectors in Greece, many of them ship-owners with a penchant for sleek, fast-moving machines. One such magnate is Theodore Haragionis, whose car collection got so out of control that he created a museum to house it. Parked on three levels is a rotating display from his 300-strong collection, divided into antique, veteran, vintage, classic and contemporary. Everything from horseless carriages and a Model T Ford (the first 'real' car) to a fleet of flame-red Ferraris. There's also a small section devoted to models from the little-known and short-lived Greek car industry. Petrolheads of all ages will love it.  
Political Exile Museum
This museum dedicated to a buried part of Greece's history is itself often overlooked. The peaceful courtyard does not prepare you for the harrowing exhibits within. The Exile Museum deals with the jails, camps and islands in which Greece's political prisoners were interred or exiled in the 20th century. Upstairs is the Ai Stratis museum, named for the Aegean island where suspected communists were detained after the Greek civil war. Under the illuminating guidance of Harilaous Sismanis, son of artist Katerina Hariati-Sismani (exiled for her left-wing views), you will see poignant memorabilia including a mock-up of a prisoner's tent and a chess set made by inmates, with pawns sculpted out of bread.
The ground floor of the museum focuses on Makronissos, an island near Attica where civilians, conscripts and army officers suspected of communist sympathies were put to forced labour and tortured until they 'reformed'. Your ground-floor guide might be Lazaros Kyritsis, an incredibly spry 99-year-old, who escaped death both at Makronissos and later at Korydallos under the Junta. All the labels and signs are in Greek, but the caretakers will rustle up whatever English information they can find for you. They may also give you a personal tour.